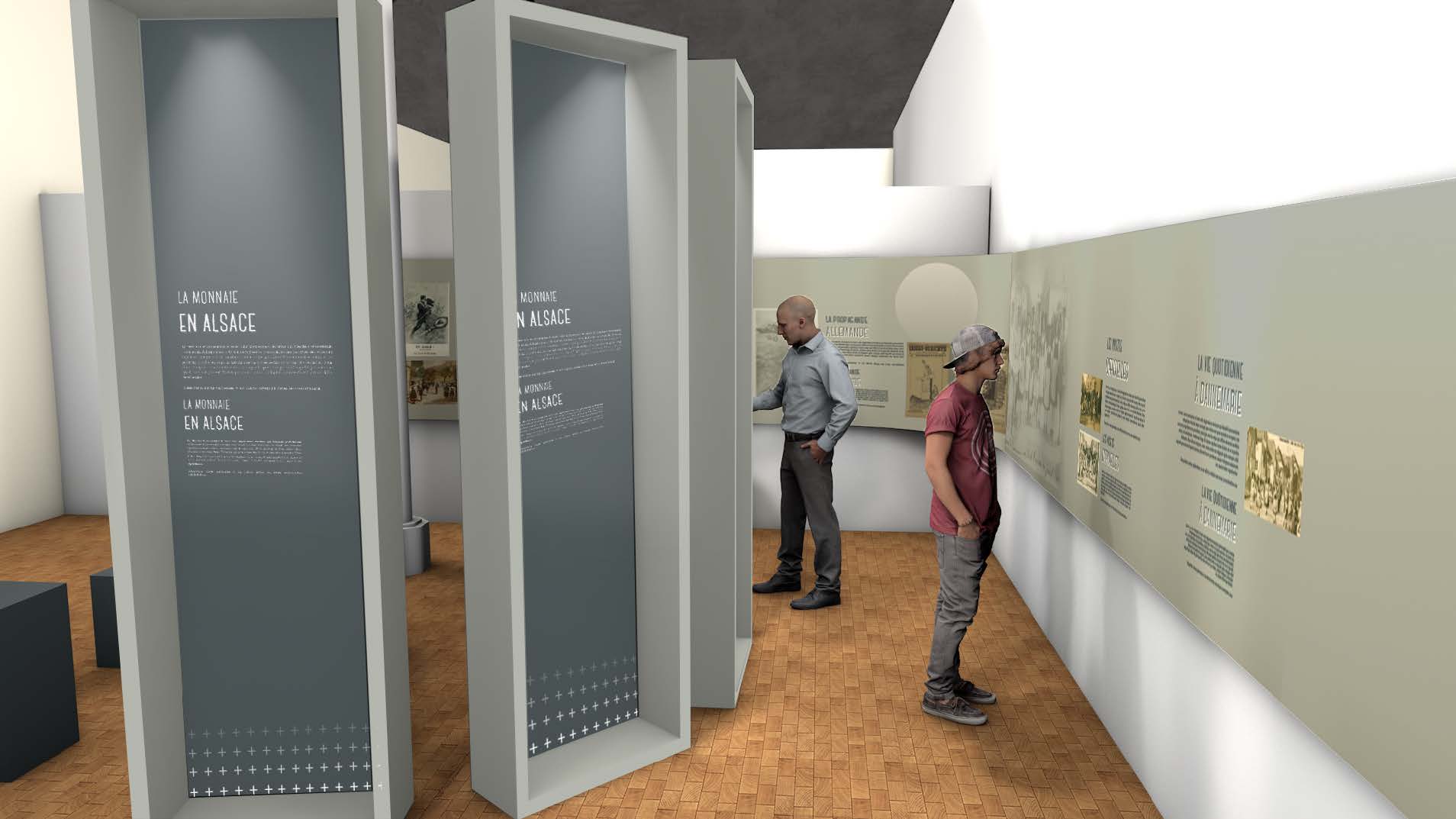 Come and discover
Preparing your visit
---
Find all the information you need to organise your visit to the Haute Alsace Memorial.
To come to the Memorial
Access and location
Address :
43, Rue de Bâle
68210 Dannemarie
Access by train :
20min by train from Mulhouse or Belfort.
To buy your ticket
Prices
Individual Prices
A ticket for the Memorial gives you access to all the permanent and temporary exhibitions.
Children's price
From 8 to 16 years old
Adult Price
More than 16 years old
Children's rate on presentation of proof. Free entrance for children under 8 years old.
Group Prices
From 20 adults or children you can enjoy a reduced rate for adults and children.
Children's price
20 or more children
Adult Price
20 or more adults
Free admission for one accompanying person per group.
Family Pass
The Memorial offers a single rate for families composed of 2 adults and 2 to 4 children.
Family Pass
2 adults and 2 to 4 children
Upon presentation of proof for children under 16 years of age.
Reduced prices
A reduced rate of 4€ per person is offered to veterans, handicapped persons and students, upon presentation of their respective proofs.
Free entries
Admission to the Memorial is free for Guides, Journalists, Teachers, Bus Drivers and members of the Forgotten Trenches Association. Upon presentation of proof.
For any other questions about rates or applicable discounts please contact us.
Interested in a guided tour?
The Upper Alsace Memorial offers guided tours by reservation. For more information, contact us directly or fill in the form below :
To know when to come
Schedules and dates
---
The Memorial of Haute Alsace opens its doors to you every week from Tuesday to Sunday, including public holidays. The Memorial is closed on Mondays (except on public holidays and for group bookings).
In seasonal period (July and August):
From Tuesday to Sunday, the Memorial is open from 10:00 am to 6:00 pm.
Off season (from September to June):
From Tuesday to Friday, the Memorial is open from 14:00 to 18:00.
On Saturday and Sunday, the Memorial is open from 10:00 am to 6:00 pm.
All year round ticket sales and access to the Memorial are possible until 5 p.m. on opening days.
The Memorial is exceptionally closed on 1 May, 1 November and from 24 December to 15 January.
Do you have a question?
Contact Us
You can contact us by phone at 03 89 25 00 13  email by filling out the form below: